Value for money Boutique & Romantic Hotels in Paris, Paris, France
Sort by price: Lowest | Highest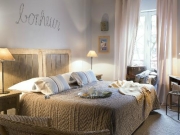 From all the hotels we have visited in Paris, the Hôtel de la Paix probably has the best price quality relationship, especially for those travel...



If Paris is many peoples idea of the perfect city, then the Hotel Thérèse could be the hotel with the perfect location.
Situated on the Right ...