Sort by price: Lowest | Highest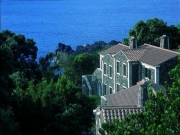 This wonderful hotel is set dramatically on the cliffs above the Atlantic Ocean and at the foot of the spectacular Mount Pico volcano.
Surroun...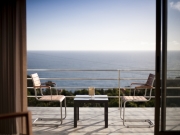 Situated on the south coast of the island, waterfront and with privileged views to the volcano of Pico, this magnificent lodging is… How should w...
Traveller Tips
Restaurants
Restaurante Fonte Cuisine
O Restaurante Fonte Cuisine que, durante muitos anos, teve o nome Hocus Pocus foi iniciado, de forma pioneira, como um restaurante de hotel aberto ...
Activities
Sorry, no tips available yet
Culture
Sorry, no tips available yet