Sort by price: Lowest | Highest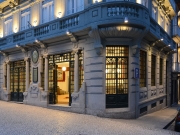 Crossing the threshold of the EMAJ Boutique Hotel is like travelling in time. Situated in an old stately building, this hotel has been totally refu...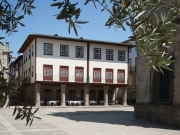 The Hotel da Oliveira is within the historical Guimarães city centre, a UNESCO World Heritage site. The Guimarães Castle, the city's most ic...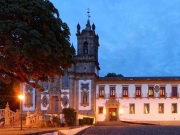 Historic Pousada in Guimarães.
The Pousada Santa Marinha is rightly considered to be one of, if not the finest Pousadas in the whole of Portugal...
Traveller Tips
Restaurants
HOOL Restaurante
O Hool é um restaurante-bar voltado para a Largo da Oliveira, que oferece ornmelhor da cozinha tradicional, não descurando o melhor da cozinharni...
Activities
Visitar o Castelo
O castelo de Guimarães está intimamente relacionado com a fundação da nacionalidade. Segundo a tradição, para lá terão ido viver os progeni...
Culture
Gualterianas
Guimarães tem um calendário próprio. Nesse calendário há muito que se lê que em Agosto, no primeiro fim-de-semana de Agosto, há festa, há a...