Sort by location: Ascending | Descending
Sort by price: Lowest | Highest


Wonderfully friendly boutique b&b in Sonnac.
Oh lazy days. Located in the small village of Sonnac, at the foothills of the French Pyrenees, th...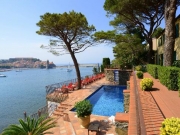 First let's start off with the good news. The Relais des Trois Mas is right by the sea and overlooks the harbour of Collioure, one of the gems o...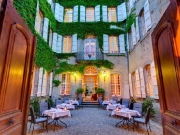 One satisfied customer summed up the Relais Royal succinctly. "It's more like a fantastic restaurant with rooms". Quite right, except we'd just ...