About Us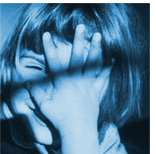 They say the world is a book and those who do not travel read only a page. How very true this is, but only when done in the right spirit does it also open up minds, hearts and horizons. That is what SecretPlaces is all about. Created by people with a passion for travel and distaste of the humdrum (there's far too much of that about already) our mission is to help like-minded travellers find that utterly special place to stay, whatever their preferences and budgets. By offering a unique and independent guide to the finest accommodations in Europe amd beyond, our guests are sure to come back from their travels not only with a memorable stay but also with an enriching cultural experience.
Yet, there is no hard and fast formula for describing what makes a secret place unique. Beauty by its very nature is subjective, but there are some fundamentals that we should always count on. Whatever the price, setting or location of any place we visit, we must feel at home, we must feel good to be there. Welcome to the Secretplaces philosophy.
Why Secretplaces?
Superb Selection:
The Secretplaces team has travelled widely in search of the finest accommodations. Of the thousands of hotels visited to date, only a small number has been considered special enough for inclusion in our guide. Each hotel has been chosen for possessing something truly special, be it excellent service, decor and good taste, atmosphere, singular architecture or beautiful surroundings. The selection is as diverse as our clients and takes in romantic mountain hideaways, historic mansions, luxurious manor houses as well as simple seaside lodgings and elegant city hotels.
Advice:
Secretplaces is there to help you choose your ideal accommodation. Perhaps you are looking to follow a gastronomic route, maybe go trekking near a mountain retreat, or simply wish to take in landscapes of great natural beauty. Whatever your interests and budget, Secretplaces is there to help you find your perfect spot.
Knowledge:
Besides comprehensive information and photographs on our promoted lodgings, Secretplaces provides all kinds of useful information on local history, culture and sports - sorted by region and hotel for ease of reference.
Award-winning concept:
Since its inception, Secretplaces has won some of the industry's most important global awards, amongst them Cannes, the New York Festivals and Montreux Golden Awards. All testify to the excellent graphics, concept and content of Secretplaces.
The Secretplaces Team
Secretplaces was established in 2000 by Michael Bendixen and Beatriz Parra Stucky, with the aim of creating a new type of guide for exceptional hotels and lodgings - one made by people who love travelling, culture good food and enjoy experiencing an emotional thrill of cultivating the art of travel and this is the concept that drives Secretplaces.
Michael Bendixen, Founder and CEO
Michael grew up in the Unites States, Germany, Brazil and Portugal. After finishing his studies of business administration at the University of Cologne/Germany he worked 9 years in the computer industry in Germany namely Nixdorf Computer AG, Wang Laboratories and Tandem Computers as senior consultant and District Manager Germany. After moving to Portugal he spent 3 years as Marketing Director for Mercedes Benz Portugal, until he took over the job of Sales Director and member of the board of Directors of Printer Portuguesa, a Bertelsmann company, which he held for five years. Michael speaks fluent German, English, French, Portuguese and Spanish.
Beatriz Parra Stucky, Research
Beatriz was born in Madrid and spent most of her life living in Spain, Portugal and Brazil. She has a degree in "Técnico en empresas y actividades turísticas" from the Official School of Tourism in Madrid. Beatriz has gained experience working as a tourist guide in Spain and at official events in Portugal such as the Portuguese Presidency of the E.U. and Expo 98 world fair
John Cunha, Content
John has an honours degree in Economics and International Relations, from the University of Reading, England. He can look back on 7 years banking experience in the London market working as a credit analyst for a number of international institutions, but he soon gave in to the travel bug. Since coming to Portugal (John simply couldn't resist the good weather, food and sea) he has been with Secretplaces since its inception (wow, that means eleven years!) indulging in his passion for travel with likeminded colleagues.
Luca Martinelli, Reservations