About Us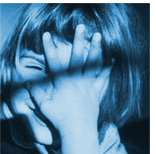 Nothing enriches the senses more than leaving your comfort zone and discovering other people, cultures and environments. We would like to support and accompany you in this experience and have therefore searched all over the world for particularly beautiful and authentic accommodation that captivates with its uniqueness, regardless of the price. After all, what could be better than feeling at home even on holiday and while travelling!
We have discovered a number of these hidden gems whose owners created unique and wonderful accommodations. They range from traditional buildings carefully renovated respecting local craftsmanship and materials and decorated with outstanding taste, newly built lodgings whose architecture and interiors create emotions and flatter the eye up to luxurious hotels and estates that top their elegance and choice of only the finest furnishings and materials with exceptional service. These special places to stay can be found inside large cities, small villages or enveloped in beautiful nature. They can be simple and modest accommodations in a rural setting that excel with the warm welcome of their owners and traditional values that make you feel at home. They can be luxurious accommodations that fulfil your every wish or places whose elegance, good taste and mouth-watering food make you forget day to day life.
These enchanting lodgings are not easy to find and take a lot of effort to discover. We at Secretplaces have been looking for these truly inspiring places since 1999 and are proud to introduce you to our selection of our favourite places to stay.

The Secretplaces story
Growing up in 7 countries on 3 continents and having travelled the world most of their life, Michael Bendixen and Beatriz Parra Stucky had gathered so much experience in discovering places to stay with soul and character that they decided to publish a very special guide they called Secretplaces.
The first website was launched in 2000 when the internet was still young as one of the first on-line guides introducing a handpicked selection of unique, beautiful and authentic hotels, bed and breakfasts and guest houses on the Iberian Peninsula and shortly later Italy and France.
Over the years Michael and Beatriz visited thousands of accommodations of which only a small number was chosen to become part of the Secretplaces selection. The guide now spans over 30 countries with more than 1.400 accommodations, including boutique hotels, bed and breakfasts, guest houses, luxury hotels as well as stylish self-catering apartments and luxurious villas and holiday homes.
With Secretplaces, Michael and Bea have not only found their calling, but also created a place that attracts like-minded people. Authentic travellers, who seek a bit of adventure and appreciate beauty in all its facets.
The founders
Michael Bendixen, Founder
Michael was born in Marin county, just across the bridge from San Francisco to German parents. After a short stint as a young child in Germany his family moved to Brazil when he was seven. The experience in Rio de Janeiro, going to an American school without knowing any English, the new language, different culture and the overwhelming sensations of the tropical surroundings made a lasting impression on him. With twelve they moved to Portugal, a very special place at the time on the south western end of Europe. He lived in Portugal until he was eighteen.
After finishing his studies of business administration at the University of Cologne he worked 9 years in the computer industry in Germany as senior consultant and District Manager Germany. In 1992 Michael decided to move back to Portugal, where he spent 3 years as Marketing Director for Mercedes Benz Portugal, until he took over the job of Sales Director and member of the board of Directors of Printer Portuguesa, a Bertelsmann company, which he held for five years. Michael speaks fluent German, English, French, Portuguese and Spanish.
Beatriz Parra Stucky, Founder
Beatriz was born in Madrid with a Dominican passport to a Spanish father and a half French, half Swiss mother. Beatriz spent most of her youth moving from one place to the other, almost yearly, mostly within Spain, Portugal and Brazil, a boiling pot of different cultures, traditions and natural environments.
She has a degree in "Técnico en empresas y actividades turísticas" from the Official School of Tourism in Madrid. Beatriz gained experience working as a tourist guide in Spain and at official events in Portugal such as the Portuguese Presidency of the E.U. and Expo 98 world fair.
Advice
Whatever your interests and budget, Secretplaces is there to help you find the perfect place to stay. Travelling is not just about a comfortable bed and a clean bathroom - it's the people behind it that make a trip unforgettable: the stories they tell you over a glass of red wine or their insider tips they willingly share with you. As we have visited our Secretplaces personally, we are happy to share our experiences with you. Simply call us or shoot us a message.
Award-winning concept
Since its inception, Secretplaces has won some of the industry's most important global awards, amongst them Cannes, the New York Festivals and Montreux Golden Awards. All testify to the excellent graphics, concept and content of Secretplaces.