Soul Spaces – Places where you can let go
Our world today is constantly changing and evolving. Every day, every hour, every minute or even every second, an infinite number of things are happening, adventures are being experienced, memories are being created and new concepts are being developed. The tourism industry is a particularly diverse and exciting part of this rapidly changing world, especially the hospitality industry. A few years ago, there were quite clear boundaries between the different types of accommodation, but nowadays these boundaries are becoming more and more blurred and new creations and hybrids are emerging.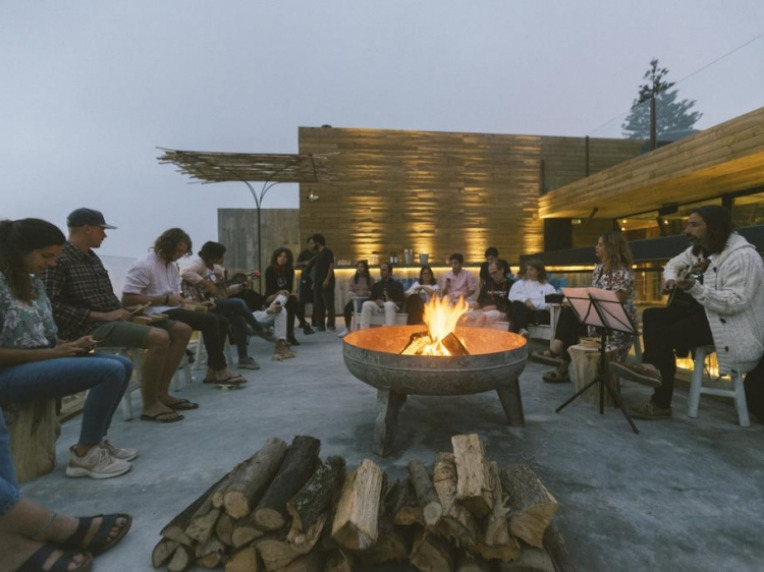 In the past, social and community spaces were mainly offered in hostels, the preferred accommodation for backpackers and bargain hunters and always accompanied by a somewhat grubby image. The new developments in the world of accommodation are super exciting and various sources are reporting and writing about them. For example, there are several interesting articles in the Washington Post, e.g. about chic decor hostels called Poshtels or about the image change of the hostel world - it is definitely worth taking a look at these articles!
The days when an accommodation was just a place to sleep are over. These new developments offer more space for creativity, authenticity, atmosphere and social connections. At Secretplaces, we are all about authentic places to stay. We know that holidays are not just about travelling to a different place for a few days, but also about meeting like-minded people and sharing special stories and experiences. Our unique and independent travel guide opens minds, hearts and horizons. Our guests will come home not only with unforgettable memories, but also with enriching, special experiences and perhaps new, long-lasting friendships. Some of these newly developed accommodation concepts are perfect for such moments, and we would like to create a new collection for places with a special vibe: Soul Spaces!
Soul Spaces are not defined by a specific type of accommodation, it can be a hotel, a hostel, a holiday home, a houseboat, a lighthouse, a campsite... or anything you want to imagine. This category cannot be forced into a certain pigeonhole, because it is much more than that. The places are filled with soul, marked by uniqueness, creativity and collective experiences. The social aspect is very important, there is a special kind of magic happening when you are away from home and can connect with like-minded people to share stories and create memories. The places offer communal areas, certain activities and other ways to connect and mingle with others - a truly social staycation, so to speak! The concept of our new collection is best illustrated by examples, so here are a few of our Soul Spaces that have been selected with a special focus on uniqueness and fresh vibes: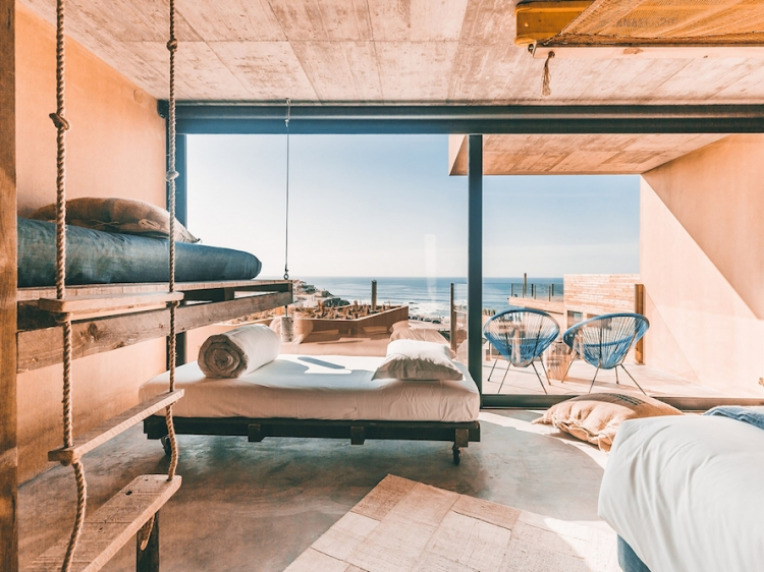 The Noah Surf House is basically a social hub for like-minded people to come together and share their passion for the world, the sea and humanity. Their concept is to build a special community with creativity, comfort, sustainability and hospitality, and it's almost impossible not to get a unique and unforgettable experience here. The perfect place for happy moments with family, friends and strangers (who will soon become new friends)!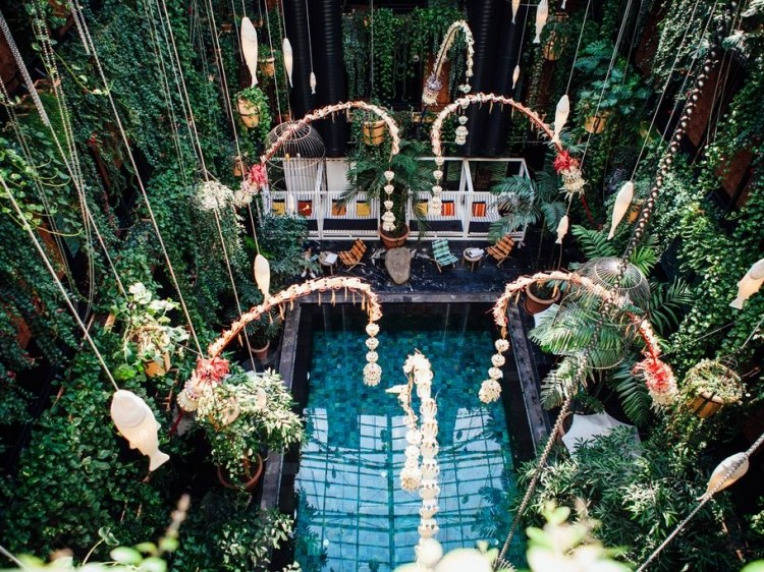 Manon les Suites offers a dreamy experience you'll never forget: bohemian luxury, incredible design and festive atmosphere combined with delicious food and drink and plenty of hip places to hang out. You can basically transport yourself straight from the bustling city centre to the centre of a tropical rainforest.
3. 25hours Hotel – The Royal Bavarian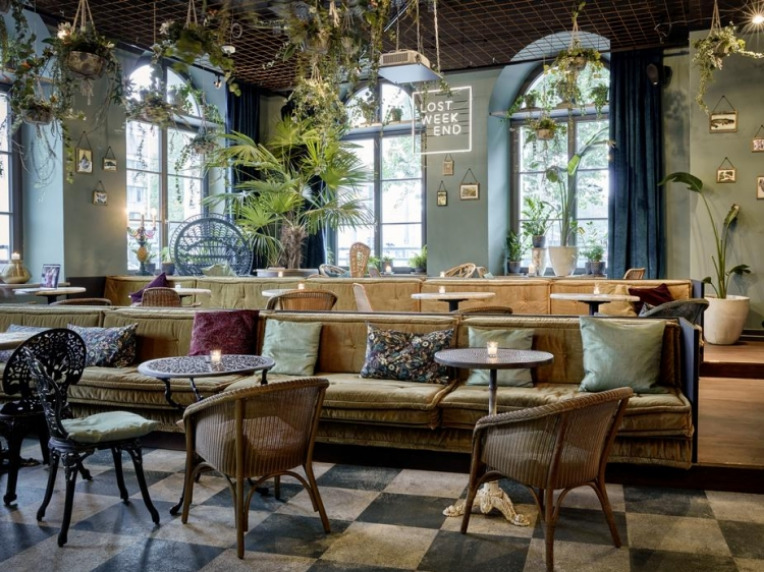 In general you can say that each 25 hours hotel is something very special. With the philosophy "You know one, you know none", the founders created a creative and unique concept of guest accommodation. At 25 hours Hotel The Royal Bavarian in Munich, the royal Bavarian historical design is combined with ironic and iconic references to Bavaria's royal heritage. It is a meeting place for travellers and urban explorers in the heart of Munich.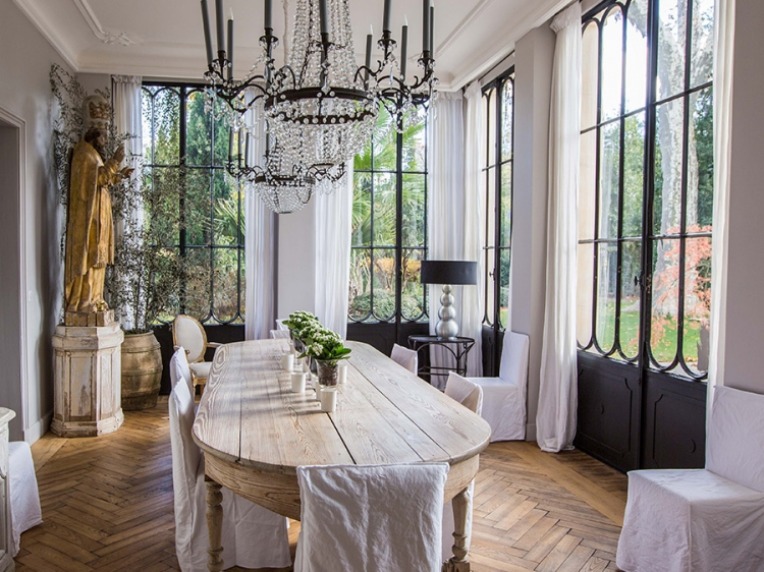 La Divine Comédie is a mansion in the historic medieval centre of Avignon, an elegant and refined little oasis where you feel the loving commitment the owners put into the accommodation and the way they treat their guests. Amaury and Gilles' passion for art and design has led them to acquire stunning pieces over the years, such as an incredible collection of 17th century drawings depicting the history of Avignon, as well as some eclectic artefacts. The absolutely gorgeous decor with a clever mix of antique furniture and modern art makes this place very special and unique.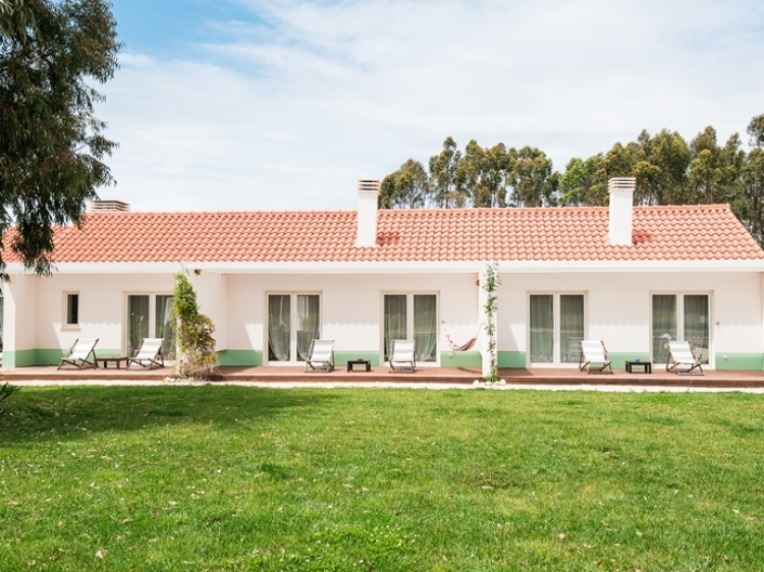 This well-kept secret is situated in the "Parque Natural do Sudoeste Alentejano". A land of gentle rolling prairies bathed by the blue sea and unruly beaches. It is this protected natural habitat that now welcomes the Casas da Lupa. The purity of the local architecture on the outside combined with the modern comforts on the inside create a welcome surprise to all those that visit it.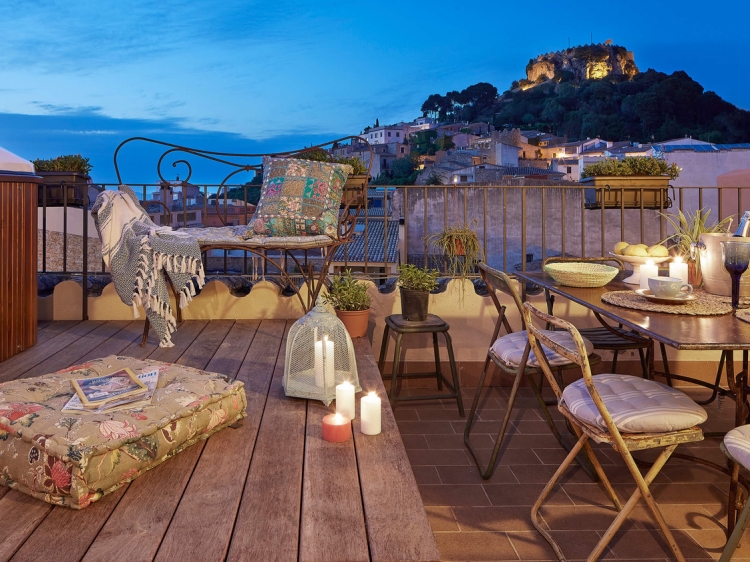 The boutique hotel "La Indiana" is a small accommodation with only 5 rooms, but due to its excellent service it makes you feel as if it were a 5-star hotel. La Indiana is located in the historic centre of Begur in the heart of the Costa Brava, 45m from Girona and an 1:30h drive north of Barcelona. The small seafaring town is a little jewel full of white houses and pedestrian streets, popular for its beaches such as Aigua Blava and Playa Fonda with their turquoise and crystal clear waters.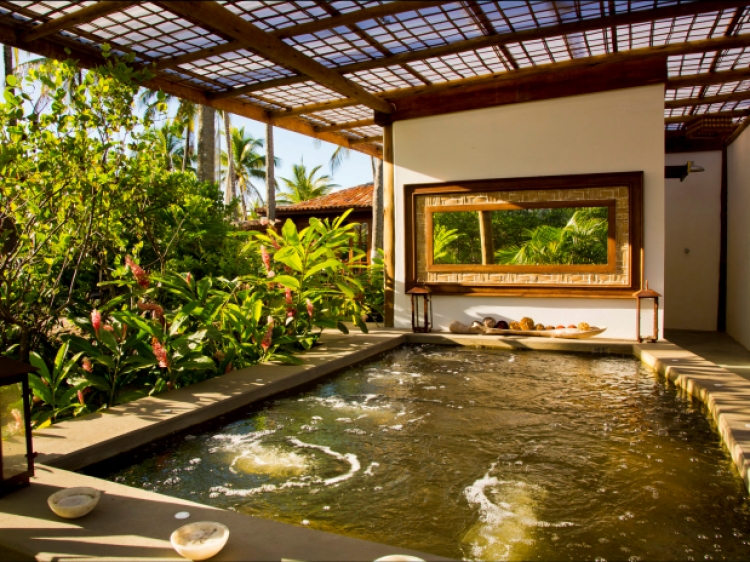 Travel down the dirt track to arrive and find yourself surrounded by palm trees and forest, the exotic birds singing and the sun beaming down. Soon you'll see the bungalows' roofs emerging from between the trees, your first sight of Casa dos Arandis, your home for the next few days. You'll be welcomed with fresh fluffy towels and welcome drinks, all you need to start your perfect relaxation holiday. Welcome to paradise.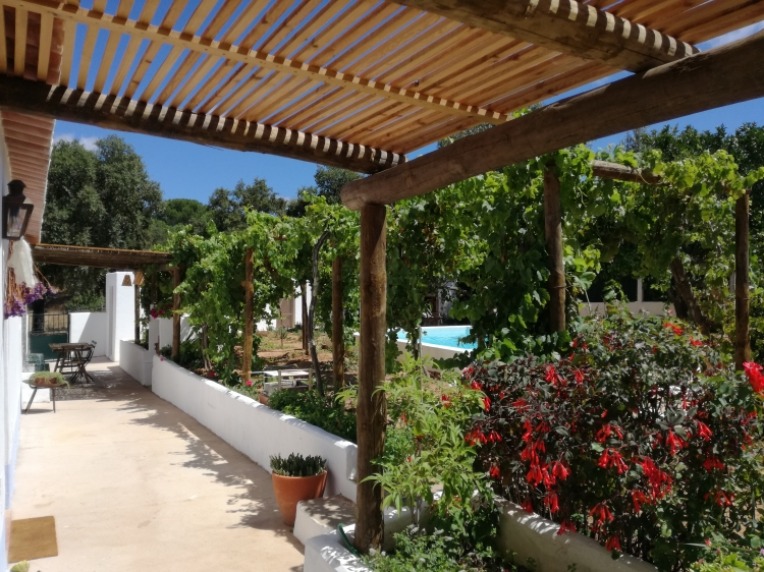 The BomBom holiday house is located in the hills above the town of Melides, in the village Sobreiras Altas, an area surrounded by beautiful cork oaks. BomBom was lovingly restored in 2020 by the owners of Secretplaces. After visiting thousands of accommodations, they decided to restore this little gem, maintaining the original architecture, with the charm and authenticity of a "Monte Alentejano".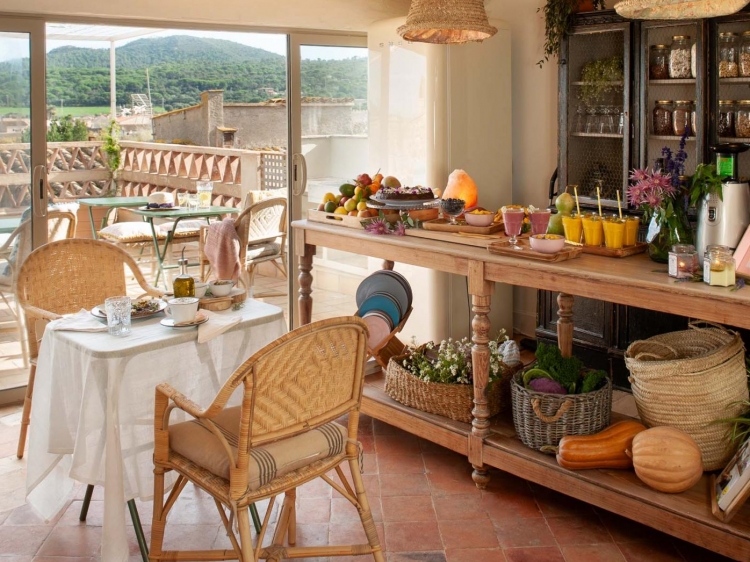 Romantic boutique hotel in the old town of Pals in Baix Empordà. This true gem offers six individually designed rooms having in common a lot of comfort and cosiness. Some of them come with vaulted ceilings while others have wooden beams painted in light colours. The charming rooms feature a chic country house design which makes you feel at home from the very beginning. From the spectacular rooftop terrace, you will enjoy beautiful views over the medieval town of Pals. Arkhé is located only a few minutes from idyllic the beaches of the Costa Brava.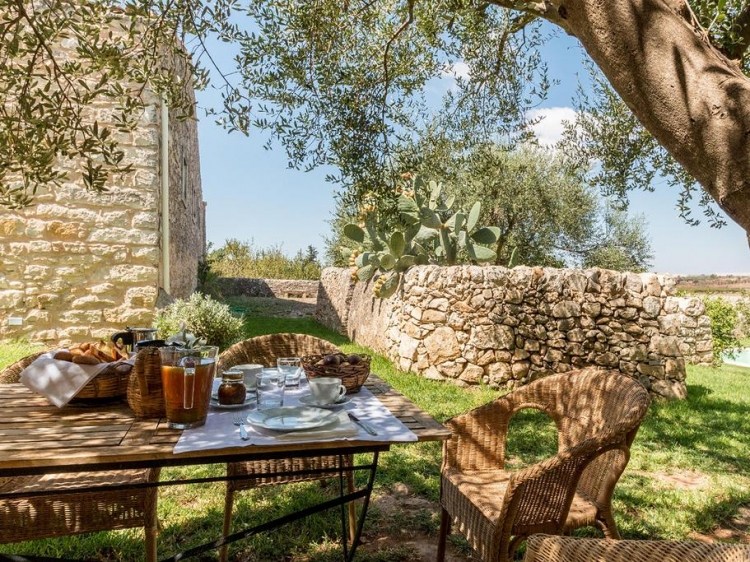 An authentic winery house dating back to 1860 located in the beautiful Sicilian countryside. Discover the wonderful Baglio Occhipinti eco resort. Surrounded by vineyards and organic olive groves, the property and its rooms offer breath-taking panoramic views. Baglio Occhipinti is the kind of magical place that has managed to keep all the charm and authenticity of its original winery house, in part by maintaining the typical antique Sicilian furniture, whilst combining this with all the modern comfort you could wish for.


These and many more Soul Spaces are waiting for you to let your soul fly free and experience a unique way of travelling. Get inspired by our Soul Spaces collection on our website here.