Sort by price: Lowest | Highest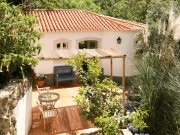 Imagine driving down a pretty country lane and discovering an old watermill. Cross the tiny stone bridge, open the gate; walk up bougainvillea co...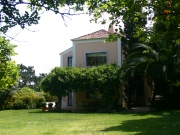 A guest once said the following of the Quinta das Glicinias: "This is one of the loveliest places I have ever been to".
It may seem a gran...
Traveller Tips
Restaurants
Restaurante Adraga
Fourth generation family retaurant, delicious fresh fish for very reasonable prices. Set on a beach, five minutes from the Azenha, it is the perfec...
Activities
Sorry, no tips available yet
Culture
Sorry, no tips available yet