Sort by price: Lowest | Highest



Located in Bordeaux, directly at the St Andrew's Cathedral, the Hotel Particulier will captivate guests with its unique style. It is truly a hid...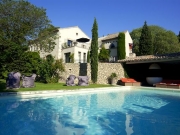 The old and the new, the past and the future, subtle tones and outlandish humorous flashes of colour. The Mas de L'Amarine is all this and more,...