Preparing the meat:
The Brazilians prepare them with filet steak, but you can use any tender cuts, preferably veal scallops. The slices should be about half a centimetre thick or less and should be free of any veins. The meat slices can be pounded with a meat hammer to achieve the correct thickness.
Salt and pepper them, and rub them in a bit of crushed garlic if you wish, and then let them rest covered in the fridge for about 20 minutes.
Meanwhile prepare the tomato sauce:
3 tablespoons olive oil
1 finely-chopped onion
2 garlic cloves, minced
1 tablespoon chopped basil
2 pounds coarsely chopped plum tomatoes or use "passata di pomodoro" from the Italian dely.
2 teaspoons tomato paste
salt and pepper to taste
Heat the olive oil over medium heat. Add onion and cook until softened, about 10 minutes. Add the garlic and basil and cook for an additional minute. Decrease the heat to low and stir in the tomatoes, tomato paste and the salt and pepper. Simmer the sauce 25-30 minutes, stirring often, until the sauce has thickened and all the tomatoes have broken down.
Preparing the dish:
The meat is fried as if it were a Wiener Schnitzel: Prepare one large plate with a thick layer of flour, a second one with 3 eggs, beaten with salt, pepper and a dash of Worcester sauce (not in the Brazilian recipe) and a third plate with a thick layer of breadcrumbs (the real and not the industrial ones please). Add oil to a large skillet until the bottom is covered with about 2 mm of oil. Add 3 tablespoons of butter and bring to medium heat.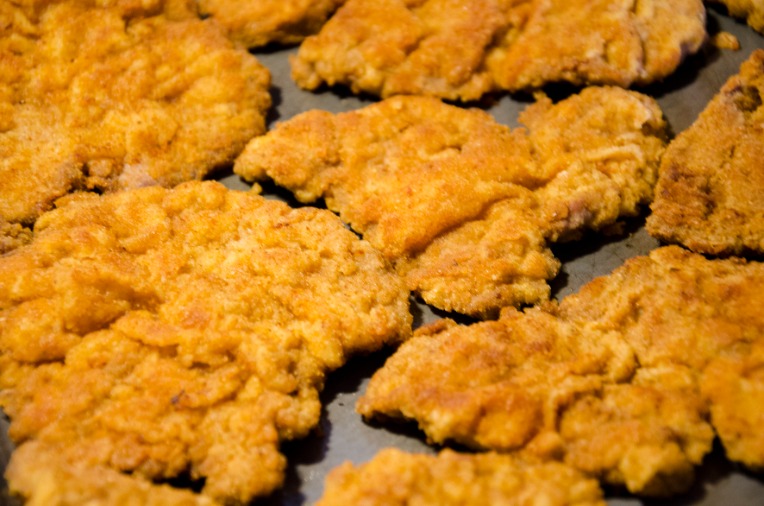 Cover a meat slice with flower on both sides, then dredge them in the beaten egg mixture until well covered and then in the breadcrumbs until completely covered. Add to skillet. Repeat until the skillet is full.
Fry them golden brown on both sides, about 2 to 3 minutes on each side. Place on kitchen paper to soak up any excessed oil. Place on a plate in warm oven. Repeat until all meat is fried.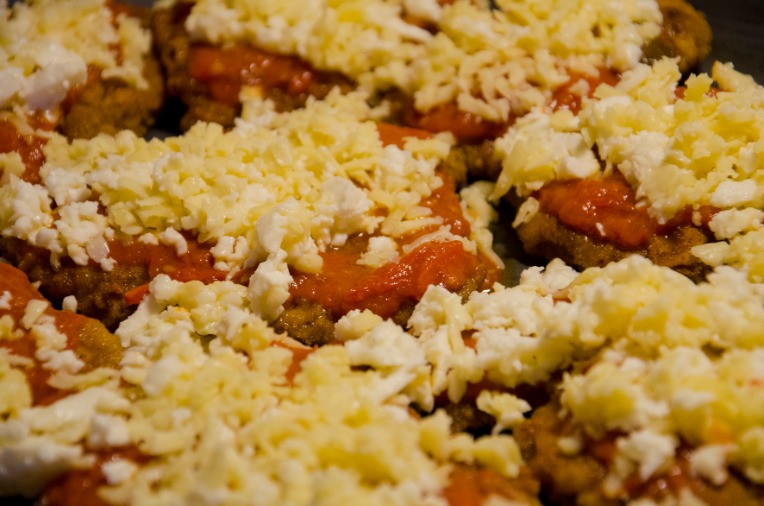 Place fried "schnitzels" side by side in a large heatproof baking dish. Cover each "schnitzel" with plenty of tomato sauce and then cover with slices of mozzarella cheese and grated parmesan.
Place under grill in hot oven and broil for about 10 minutes until cheese is slightly brown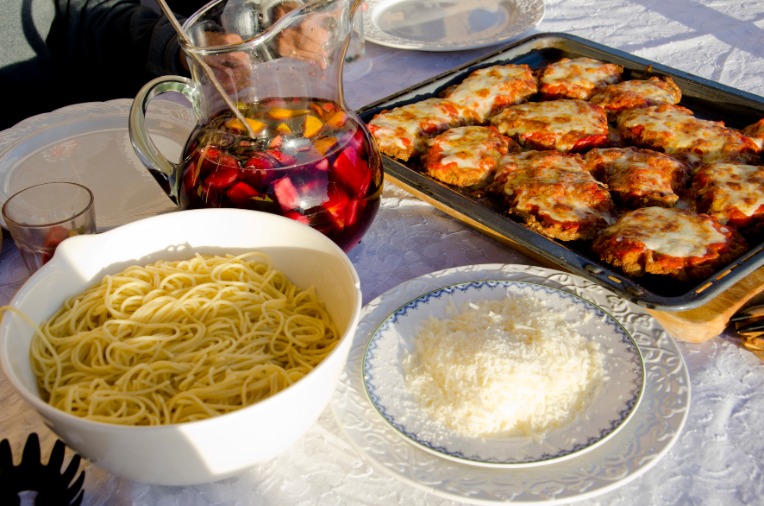 Experience Filé a Parmegiana in Brazil: Secretplaces Hotels and Pousadas in Brazil