Comfy Holidays & Heart-warming Trips for Fall & Winter 2022/23
Do you feel like shortening the long winter with an invigorating trip. We have put together some inspirations for cozy 'hygge' destinations to consider for a colourful autumn getaway, a Christmas weekend trip to get into the spirit or a snowy winter holiday early next year…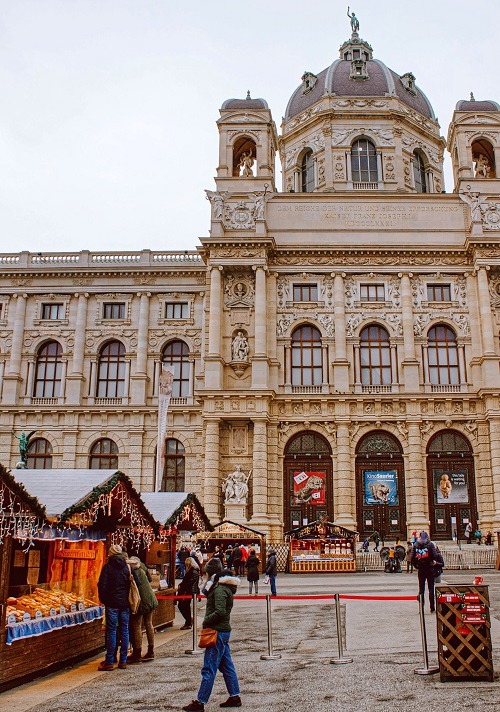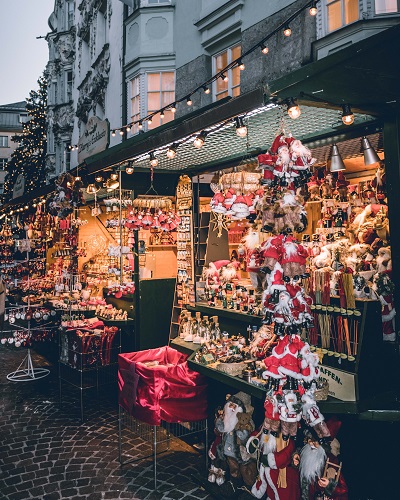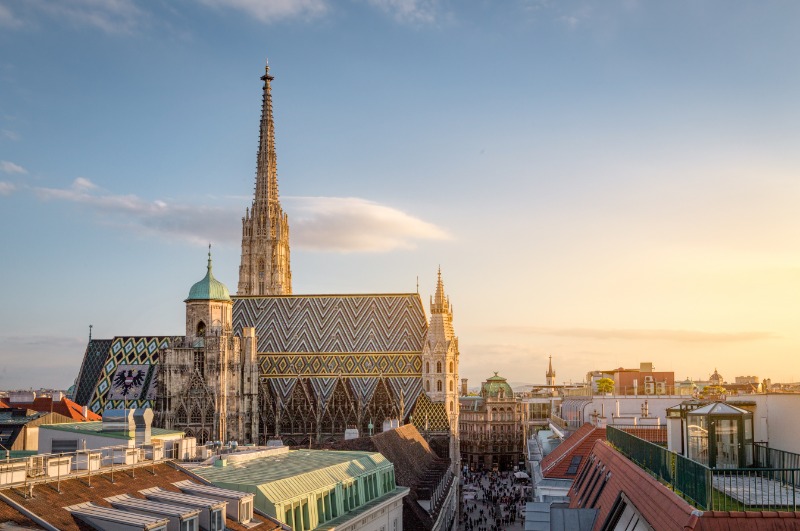 Vienna, Austria
One of the world's most romantic and musical cities is Austria's capital. There is something lovely around every corner - the ideal fusion of romanticism and modernism with a few chocolate pastries on top, complete with gorgeous baroque buildings, rose gardens, and imperial palaces!
Vienna's well-known squares are transformed into lovely Christmas markets throughout the Advent season. They may be found all across Vienna, where you can shop, take in the scenery, or sip on some authentic Punsch or Glühwein.
Vienna is considered one of Europe's most picturesque capitals for a reason. It's appeal is understandable given its gorgeous architecture, great museums, rich musical heritage, and vibrant art scene. You will quickly understand why Ludwig van Beethoven, Sigmund Freud, and Wolfgang Amadeus Mozart chose to call Vienna, which houses approximately one-third of Austria's population, their home.
→ find all our boutique hotels and B&Bs in Vienna here
---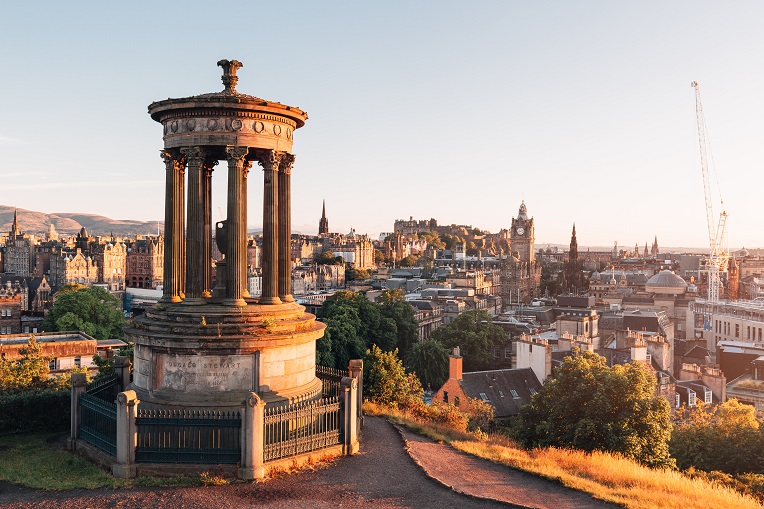 Edinburgh, Scotland
One of the most stunning cities in the UK is the capital of Scotland. For its hilltop castle, cultural attractions, medieval streets, and fantastic dining, shopping, and nightlife scenes, it's worthwhile to pay it a visit. Edinburgh is a picturesque medieval town with lovely streets, delectable cuisine, and lovely people. Did you know that the first city to be selected as a UNESCO city of literature was Edinburgh? As a result, it shares similarities with other authors including J.K. Rowling, Robert Burns, Walter Scott, and others. In the fall, the city truly turners into a magical place when leaves turn orange, red and brown and you can watch them slowly fall while sipping a hot chocolate or tea from one of many cozy cafés.
→ find all our boutique hotels and B&Bs in Edinburgh here
---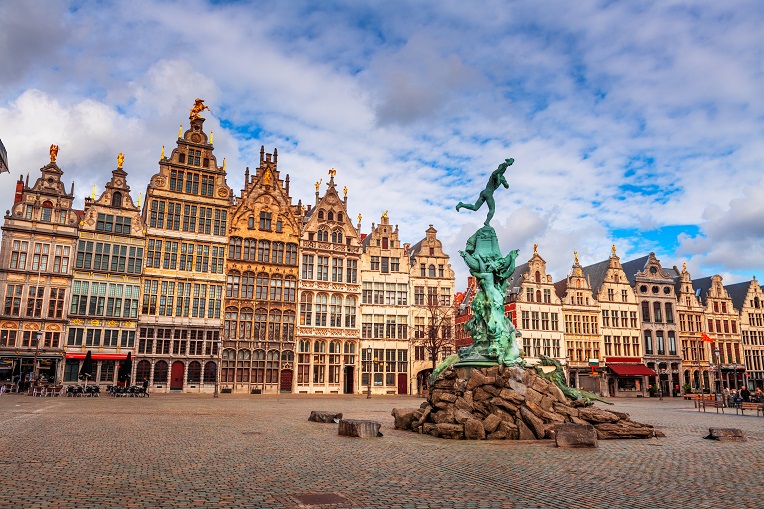 Antwerp, Belgium
You should not travel to Antwerp to only partake in the waffles and mussels tradition.
However, this little cosmopolitan city on the River Scheldt, with a population of just under half a million, is ideal for a cultured city break intermingled with walks down cobblestone streets, bike rides, clean-lined architecture, and clinking glasses in the late afternoon light.
It is, happily, a city for its residents rather than a destination that has turned into a destination for tourists. Weekend visitors will appreciate its interesting museums and galleries, the developing global food scene, searching for street art and sculptures, as well as savouring some of Belgium's best beers in hip bars and classic cafés.
While a few of its neighbours to the south offer pre-packaged clichés, Antwerp just presents itself as cool, straightforward, and with a continuing conversation between its former port-side wealth and new urban viewpoints.
→ find all our boutique hotels and B&Bs in Antwerp here
---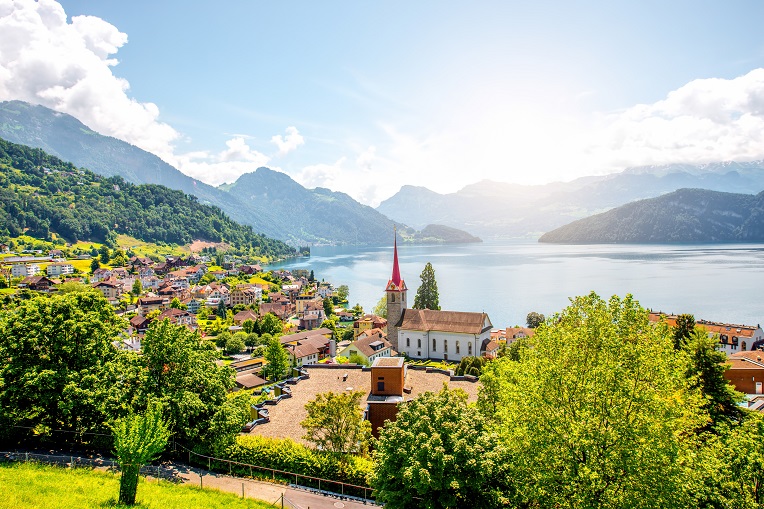 Lucerne, Switzerland
The charming city of Lucerne, located in the heart of Switzerland, is home to all three: beauty, history, and art. Lucerne, which is perched on the shore of Lake Lucerne and with a backdrop of mountains, is a spot to unwind and take leisurely strolls between attractions. This city is only a short ride away if you're in Bern or Zurich, but it deserves more than just a day trip as it has so many things to offer.
→ find out more about Lucerne region
---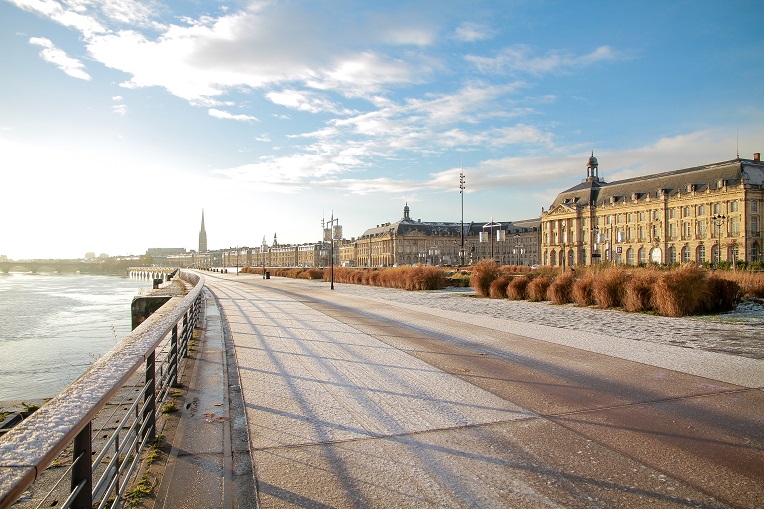 Bordeaux, France
We'd like to recommend Bordeaux as another French treasure if you're searching for a taste of Paris without the city's insanely packed tourist-filled streets. With its rugged stone walls and regal, high-rise structures, the entire city of Bordeaux has a fairy-tale-like aura. It is easy to understand why it is a UNESCO World Heritage Site, and visiting truly makes you feel as though you have entered a storybook. Distinguished by its magnificent architecture, accessibility for day excursions into the near French countryside, and of course, its well-known wine. And there is something for everyone, whether you're a foodie, want a taste of life outside of Paris, or just want to relax in the sun.
→ find a place to stay in beautiful Bordeaux
---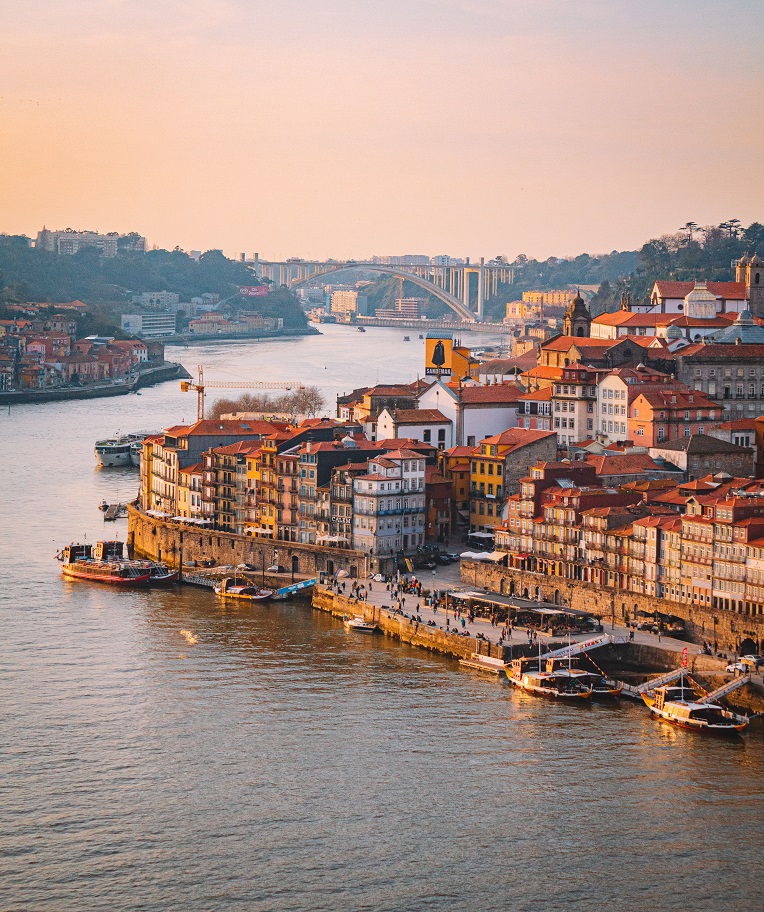 Porto, Portugal
The beloved northern counterpart of Lisbon, Porto, is renowned across the globe for its port cellars, vibrant homes, and hillside beauty. Enjoy leisurely strolls through its neighbourhoods and enjoy the splendid views over the Douro river. Porto will satiate desire to travel, whether it is while drinking hot coffee in a bookstore, riding the funicular, or taking in the view from the Dom Luis Bridge.
→ here is where to stay in Porto
---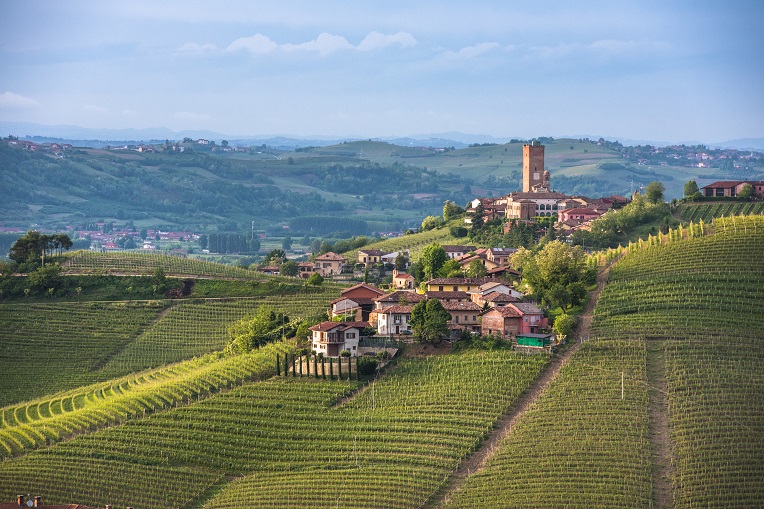 Piemonte, Italy
The northwest Italian region of Piedmont is a mountainous region, as indicated by its name (foot of the mountain) and borders with France and Switzerland. With the highest peaks and biggest glaciers in Italy, the Alps that encircle it on three sides are home to some of the best skiing destinations in the world, including Sestriere, Bardonecchia, and Limone Piemonte.
It wouldn't be a stretch to say that the area is a haven for connoisseurs of fine cuisine, wine, and culture. We especially advise sampling the renowned white truffles and the superb Barolo red wine. Explore this lovely area while selecting from our exceptional collection of the top boutique hotels, luxury hotels, catered apartments, and true agritourism in Piedmont. No matter your preferences or price range, we will help you find that perfect accommodation for you.
---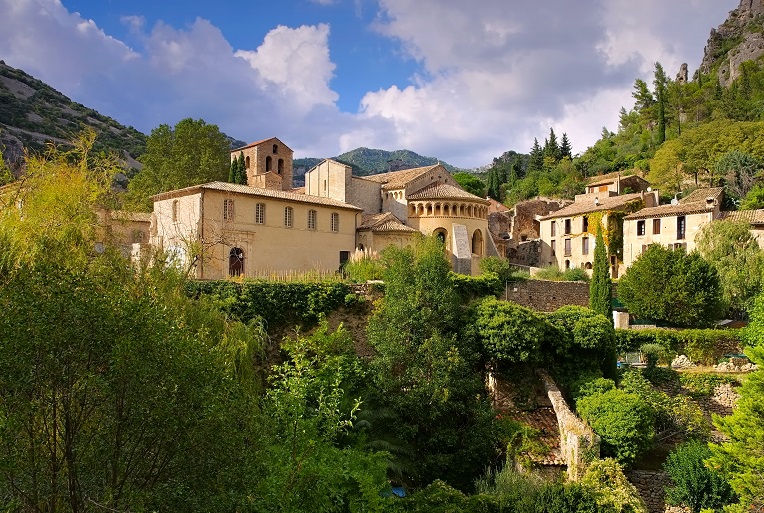 Languedoc-Roussillon, now part of Occitanie, France
The region of Languedoc-Roussillon charms visitors with its peculiar Mediterranean appeal. Located in the extreme south of France, Languedoc-Roussillon has a land area of 27,500 km2 and 2.3 million permanent residents. It is bordered to the south by the Pyrenees, Andorra, and Spain, and to the north by the Auvergne. From the Spanish border to the Camargue, it features a 180 km long sandy Mediterranean coastline. The greatest wine-producing region in Europe is located in Languedoc, which is also known for its leisurely pace of life.
→ find your perfect accommodation to enjoy Frances' South in fall and winter
---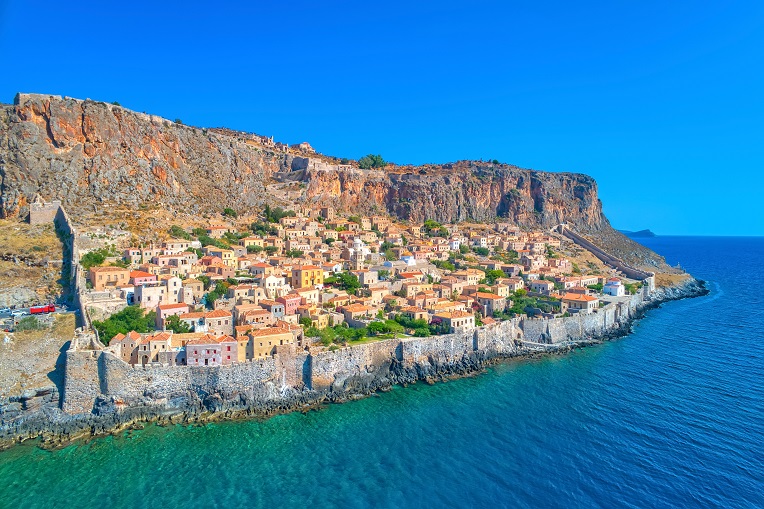 Peloponnese, Greece
The cultural riches and natural beauty of the Peloponnese can hardly be overstated. Since the Corinth Canal was created, this southern peninsula - now officially an island - seems to have the finest of nearly everything Greek. The best-preserved Greek theatre is at Epidaurus, and other ancient landmarks include the beautiful sanctuary of Olympia, which served as the venue for the Olympic Games for a millennium, and the Homeric palaces of Agamemnon at Mycenae and of Nestor at Pylos.
In addition to having such an abundance and concentration of cultural landmarks, the Peloponnese is a wonderful spot to unwind and roam. Its beaches, particularly those on the west coast and in the famous Mani in the south, are some of the best and least developed in the nation, and the inland scenery is stunning, with wooded mountains and some of the most beautiful rivers in the world.
→ discover your ideal place to stay from our collection in Peloponnese
---
A few recommendations on where to stay:
Are you looking for a nicely renovated old building in the center of Antwerp? The Aplace Antwerp City Flats and Suites welcomes you with its modern and stylish accommodations!Make yourself comfortable and enjoy one of the lovely decorated suites the highest level of comfort including flat screen TV, iPod docking station and an incomparable bathroom with shower or bath tub. The view over the Vrijdagmarkt will invite you to dive into another world...Are you a self-caterer? Choose one of the spacious and comfortable apartments! The fully equipped kitchen provides fridge, microwave, oven as well as hot plates to whip up your delicious meal!If you feel like being spoiled with a fully prepared and tasty dish, head to the wide range of different restaurants and cafes close by.Furthermore, numerous museums are waiting to be discovered by all the history lovers. Do you want to buy a very unique souvenir? Let's explore the famous antique shops in the nearby Kloosterstraat. In addition, the Cathedral of Our Lady and the Goenplaats can be reached in just a few minutes.We haven't convinced you yet? The friendly host Karin is happy to help you out with anything you may need and she will make your stay absolutely unforgettable. You can feel her passion for this property from the first minute on!A perfect location, where tradition meets contemporary design?The Aplace Antwerp City Flats and Suites is a matchless combination...What are you waiting for?

Tucked away on a medieval hilltop village in the Languedoc, Camellas-Lloret once started as a dream of Annie and Colin Moore, who met on a train leaving Paris in 1982. Together they dreamed of creating a place to celebrate and share the pleasures of French life with friends and other travelers. Thirty years later they found what they´ve been looking for: a charming home for guests dating back to the 18th century.They now offer 5 spacious rooms, all with private bathrooms, featuring original architectural details, marble fireplaces, and vintage furnishings mixed with modern design. Besides, there is a rustic garden apartment that used to serve as an art atelier. A beautiful walled garden, terrace, and conservatory invite you to enjoy a quiet moment of relaxation or a gathering at the communal dining table. Indoors, the 'salon' is stocked with a selection of art and travel books along with an honesty bar and a crackling fire for chilly evenings.The bed & breakfast is located in the centre of the picturesque village of Montreal in the Pays Cathare, about 15 minutes from the famous city of Carcassonne. This makes the inn a perfect base to explore the surrounding castles, monasteries and vineyards. The guest house is also just a few kilometres from the beautiful Canal du Midi, which is a perfect setting for long walks. Explore the surroundings of Montréal by bike, by foot or boat, enjoy the gentle rolling hills which are covered with wheat and sunflowers as well as the medieval towns of Limoux and Mirepoix, worthy to visit, especially on morning market days. The Camellas-Lloret B&B provides a true boutique experience, with the comfort of a fine hotel and the familiarity of a family home, where you can slow down, sip the wine and dream.

Nikos Karaflos, the owner and visionary of Dexamenes has created a design masterpiece located at one of the most unspoiled and beautiful stretches of coastline in the western Peloponnese.Dexamenes used to be a winery and distillery before it was turned into this special seaside hotel – the fusion of the industrial structure and modern design elements leave you stunned as soon as you enter the premises. A complementary palette of concrete, steel, timber, and engineered glass ensures that new construction elements tread lightly, leaving the existing buildings relatively untouched and retaining their strong presence.In addition to the tank rooms, their pavilions, and the courtyard garden, the 2 original stone outbuildings have been carefully converted to provide the hotel with in-house dining and event facilities with a focus on communicating the culture of the area and the history of the building through art and cuisine.Situated on Kourouta beach near the town of Amaliada, the hotel is an ideal outpost for sun-seeking and exploring the region's offerings, which includes an abundance of wineries.

Located on the boarder to Montpellier, there is this little gem. It is equipped with different double rooms, a suite, a fully furnished apartment, reception halls and conference rooms with great views over the park and the English garden.The wild and natural environment surrounding Domaine de Biar creates a place of elegance, tranquillity and beauty. Many compare the atmosphere with the one of the Garden of Eden. It is certain that this accommodation is the perfect place for romantic getaways, weddings and receptions of all kinds.You can relax in the wide, natural, environment, which measures 50 hectares. This area includes a spa with solarium, an outdoor pool, a hammam and a charming panoramic terrace. But also ancient trees and wide green meadows complete the picture of this peaceful environment.The whole interior has been designed by the agency Dabadabada. For them, it was highly important to keep the charm of the past and combine it with the demands of the modern times. So a unique atmosphere was created, which invites you to rest on your balcony or in the open outdoor-area. A stay at Domaine de Biar is definitely an invitation to all of your senses!This hotel is indeed primarily a retreat, which serves pleasure and well-being, but also the city of Montepellier is very close. Nevertheless, you do not necessarily have to visit the city to be pampered culinary: The hotel own kitchen processes exclusively organic products, which have their origin either in their own gardens, or come from local producers.

Located in a renovated historic building in the popular Spittelberg quarter, this elegant 4-star boutique hotel is just a 5-minute walk from the Museum Quarter. It offers free WiFi and air-conditioned rooms.All rooms at the Altstadt Vienna are individually decorated and equipped with classic or modern furniture. They feature cable TV, parquet floors, and a minibar.A varied breakfast buffet is served in the Red Salon. In the afternoon, tea and homemade cake are provided free of charge in front of the open fireplace. In the evening, guests can relax at the bar.Guests of the Altstadt Vienna can enjoy the owner's collection of contemporary art. Those interested in fashion can rent clothes and accessories from a local designer online and have it brought to the room.The Volkstheater Underground Station and the Ringstraße boulevard can be reached in a 5 to 10-minute walk. 07. Neubau is a great choice for travellers interested in shopping, museums and culture.This is our guests' favourite part of Vienna, according to independent reviews.This property is highly rated for good value! Guests say you get more for your money here than at other properties in Vienna.It's convenient to eat out around Small Luxury Hotel Altstadt Vienna – there's lots of dining opportunities in the area.

La Maison Bord'eaux has been providing its special brand of welcome since 2003. Created by Brigitte Lurton with a view to establishing a special place to stay in Bordeaux, La Maison Bord'eaux is an out of the ordinary hotel. It may now have new owners in Carole and Pierre Lurton but it remains true to its founding principles: it remains one of Bordeaux's great Boutique Hotels. The 18th century building which hosts it, is located near the oldest building in town: the Palais Gallien, the Roman ruins of a circus. It is also very close to the beautiful Public Garden, a fresh air parenthesis in the city, an about ten minutes walking distance from the grand Theatre and Place Gambetta, the best shopping area where one can find the most elegant French labels. La Maison itself is made up of 2 buildings, surrounding an Italianate garden. The main building comes with a rather austere façade, and accommodates 11 rooms, the wine bar and restaurant. The old stables holds a further three bedrooms and a comfortable library where hosts can relax reading and listen to music. Whatever the room in main house, all are colourful, playful and adorned with contemporary paintings (Toni Soulié, Marc Latamie, Axel Arno, Richard Cerf, Claude Vialla etc.) and furniture (Martine Bedin, Jean Nouvel, Ingo Maurer…). The result is a hotel big on personality, character and fun. As should always be the case (but it necessarily isn't) the guest was the number one priority when designing the La Maison Bord'eaux. Rooms have free Internet access, satellite TV, loud speakers in bathroom, come with slippers and bathrobes - and a kettle. But above all beds are extremely comfortable, and come with clever lighting: one can read in bed without disturbing one's partner, for example. Ground glass bathroom sliding doors let the light come through but privacy is maintained La Maison Bord'eaux also offers 1 seminar room where business people find a private and esthetic place for high quality meetings. Vineyards and golfs are the main attractive touristic activities in the region, and wine buffs can find in La Maison Bord'eaux a perfect stay with private cellar visits, dinners at the Château, or a wine Tasting menu, green fees at special rates etc. La Maison also offers private guided city tours departing from the hotel, beauty care and spa in the best place in town. In short, a fun, vivacious sort of place right in the centre of the unofficial wine capital of the world. Please Note: Two rooms are located on the third floor and there is no lift. If this causes you difficulties, pleased advise. Additionally, standard rooms come with shower. Superior Rooms come with bath.

Enjoy a unique stay in Mèze, an old fishing town in the Languedoc wine region of southern France, with narrow streets, a picturesque harbor, and fantastic food. Hotel Maison Mèze is located right in the heart of the old town of this lively coastal village, putting you within walking distance of numerous stores, restaurants, the harbor, and the small beach of La Plagette.Villa Maison Mèze belonged to a wine merchant in the 19th century and has been extensively renovated into a stylish vacation home. Nowadays it can accommodate up to 9 people in 4 luxurious bedrooms with en-suite bathrooms. Each room has been individually designed to make you feel at home. In addition, the villa includes a spacious living room and a private roof terrace with a beautiful view over the stylishly landscaped gardens and the sea. The style of the villa can be described as relaxed luxury: antique mirrors and chandeliers, wooden beams and paneled doors, and comfortable beds with high-quality Egyptian cotton covers. A typical French breakfast is included in the price and is served in a cozy café with a terrace right next to Maison Mèze. By the way, the village is located on 'L'étang de Thau', a tranquil saltwater lagoon that provides France with about 10% of its oysters - it doesn't get much fresher than here! Mèze also has much else to offer: Test your skills at sailing or kite surfing, for example, or visit the vibrant weekly market. The owners of the house will always have a piece of advice for you.There is free parking just a few meters from the house.

In the hills above the picturesque seaside town of Port Heli on the Greek Riviera, lies The Dutch, a former farmhouse lovingly decorated by interiors designer Petra Postmus. The splendid views cover the bay of Porto Heli, the beautiful island of Spetses and the Argolic Gulf. In the distance you can see the (snowy) peaks of the mountains of the Peloponnese. Close to the harbour of Porto Heli (2km) and to the beach (1km). A romantic getaway. The suite fits 2 persons and has a dining / living room, a lounge with daybed and a master bedroom, a private bathroom and fully equipped kitchen, four private terraces with unobstructed views and a private parking space on the property. A total of no less than 60 square meters of living space! As a service they provide drinks, (like wine, beer, soft drinks and water) on arrival in your fridge, as well as breakfast items for your first day at the Dutch Suite.Relax on one of your 4 private terraces, have breakfast looking over the Aegean Sea, sleep and rest in your master bedroom, make your own espresso or cappuccino in your kitchen, take a rain shower in your bathroom, and have a nice glass of wine in the blue room. And try the almonds of the almond tree in the garden of Villa Epikouros. Thick walls characterize this architectural style. The suite is part of Villa Epikouros and has a garden of 2600 square meters. The area is called the Greek Riviera with beautiful Porto Heli, and the islands Spetses and Hydra. The car-free island Spetses is known for its sea-faring traditions, neoclassical mansions and horse-drawn carriages. Explore this quaint village and verdant pine forests by scooter, quad bike or bicycle. A litte farther offshore, picturesque Hydra is also car-free and renowned for its vibrant dining scene and nightlife.

The most exquisite luxury and refined French style meet in this Boutique Hotel located in the heart of Bordeaux. A place where your well-being and comfort are the top priorities. Set in a beautiful mansion from the early 19th century, the Yndo Hotel holds twelve unique rooms, with a decoration that will make you feel in a true palace. Modernity and tradition are the basic premises of this beautiful hotel's design; avant-garde armchairs, crystal lamps, wood and mirror tables, natural materials, Scandinavian design… Everything fits in this hotel's interiors.The rooms are equipped with air conditioner, balcony, sitting room, flat screen TV, free WiFi, coffee machine and private bathroom with toiletries. The hotel offers a delicious breakfast prepared with fresh and local products. And holds a beautiful garden full of different scents where to relax when the weather allows it.The hotel staff is really helpful and will assist you with everything you may need to make you feel at home. The Yndo hotel is only a few steps from the Gambetta square and the Cours de l'Intendance.If you are thinking of spending some time in Bordeaux, this is one of the best choices.