A dream hotel on an Italian hill
What makes a hotel a true Secret Place? A location in an unspoilt setting? A family atmosphere? A unique interior and decoration? Definitely. But last but not least, a special background story.
One of our favourite hotels in Italy is the Bed & Breakfast Theresa Sulla Collina in the Piedmont region in the northwest of the country. This accommodation has just such an original story, which is simply too beautiful not to be told. That's why we decided to share it with you today. So, make yourself comfortable and let yourself be carried away, into the world of wines and truffles ... amidst the green Italian hills.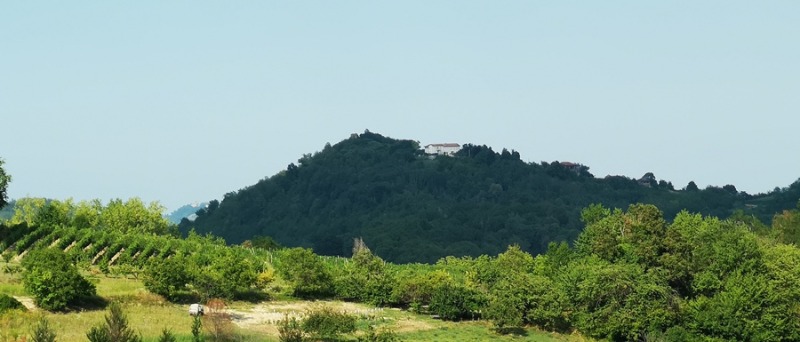 The current owners Simona and Corrado came across this thousand-year-old house quite by chance, just as the greatest adventures usually begin. They immediately fell in love with the property and the hill on which it is located, that offers truly endless views over the breathtaking landscape. This is where one part of the present name of this guesthouse comes from, because "sulla collina" means "on the hill" in Italian.
The name Theresa, on the other hand, comes from the former owner, who lived in this house until 25 years ago. She had inherited it from her father Giacomo, who used to be a cook in a big hotel in Rangoon in Myanmar. Theresa had spent some of her childhood with her father in Asia and learned English there, which was remarkable for the time. She had been exposed to completely different cultures and people, which greatly influenced her creativity, tastes and preferences.
After Giacomo's return to Italy, he managed numerous estates there, which he handed over to sharecroppers for cultivation. Among them was the beautiful country house we know today as Bed & Breakfast Theresa Sulla Collina. After his death, the young woman took care of the house. She married her lover and spent all the summers with him in this large house. The restoration of the building, however, always remained her own heart's project. She redesigned it and also brought in constructors and engineers who helped her develop her new plans for improving the interior design.
Every evening she organised dinners, card and boccia games, and sometimes even spiritual sessions with her neighbours, followed by a large portion of homemade spaghetti at midnight. Everyone loved her and enjoyed being her guest.
| | |
| --- | --- |
| | |
| Theresa in Rangoon in 1938 | Theresa in the current entrance of the B&B |
Sadly, Theresa passed away too soon after a short illness and her widower married a new wife almost immediately. Apparently, he had not been very careful in his choice, as his new spouse had a truly dubious taste and little desire to work. She didn't like the country house much and let it fall into disrepair.
All that happened already more than twenty-five years ago and in all that time the neglected house stood in great solitude on its hill with the beautiful view over the Italian countryside and was inhabited by no one except some stray cats and birds and the rampant nature.
It could have been coincidence that Simona and Corrado arrived there on a warm spring morning in 2018 and fell in love with the house. But maybe it was fate. Either way, we can be more than happy that they have not left it since and made it their own life project. They carefully held the past in high regard and passionately gave it a second life. Thanks to their numerous renovations, they preserved the character and charm of this magical place where Theresa once lived with the love of her life and to which she added her personal and refined touch over the years she spent here. Even today, each room is decorated according to a romantic story, inspired by the place and the history of this beautiful house.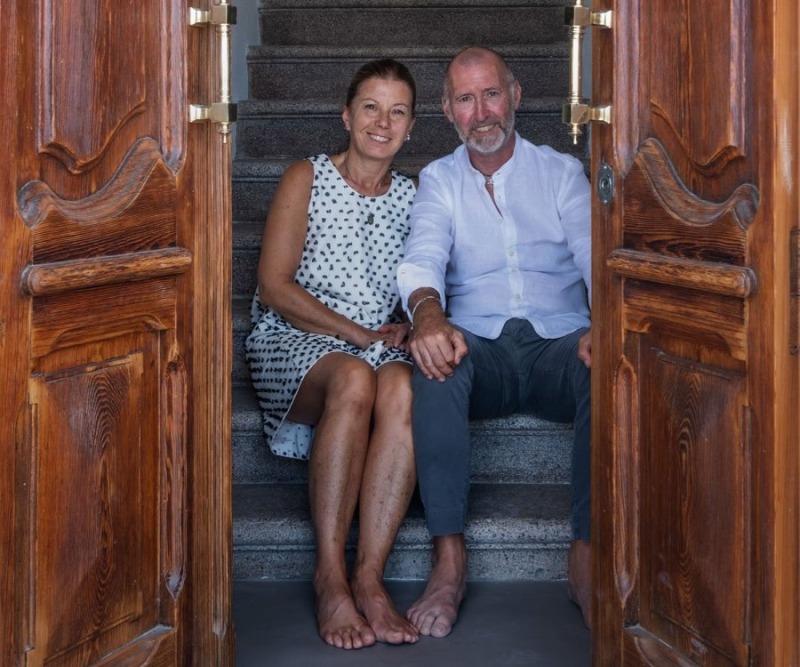 Simona and Corrado run today's Bed & Breakfast since September 2020 - with as much love as Theresa once spread on this hill. Guests praise them as the perfect hosts, as "their good tips for visiting the surrounding towns, markets and restaurants are more than valuable". Five romantic rooms await you, all decorated in their own style. It has become a relaxing place where you can take a break from everyday life, unwind and enjoy the tranquility of a cosy country house.
Curious? Get to know Theresa Sulla Collina yourself! If you would like to learn more or book a stay, click here!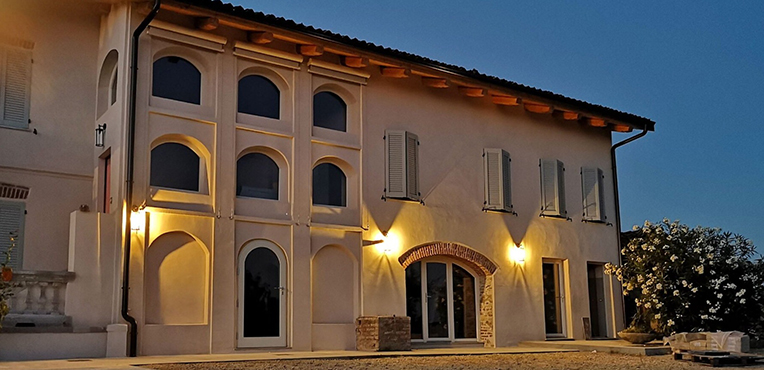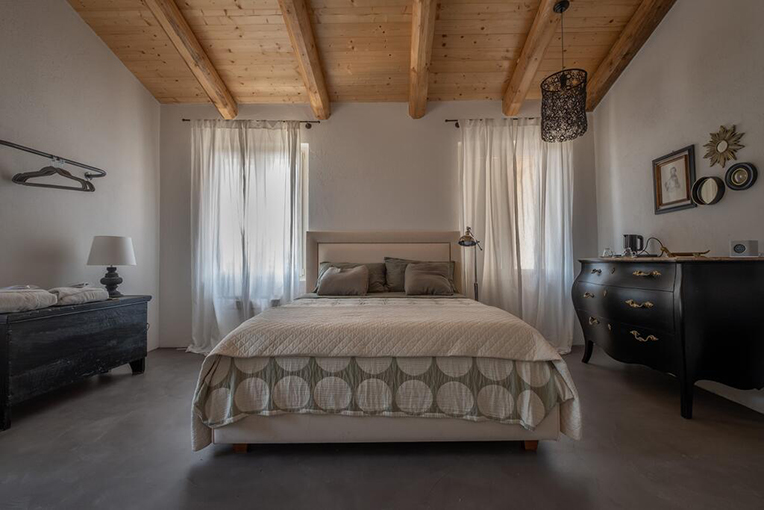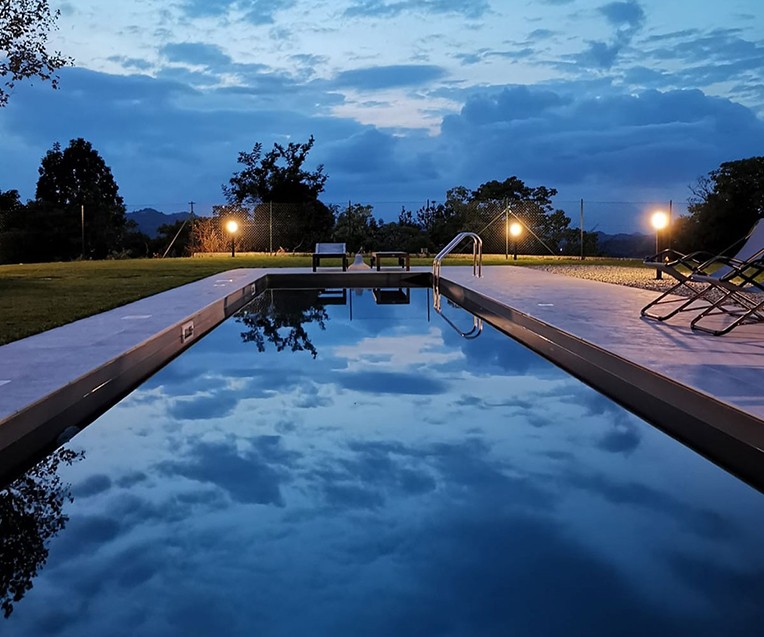 Follow us on social media to stay tuned on new accommodations and blogposts like this!
Book with us! Did you know that Secretplaces always offers the same price as the accommodation? Whether you have found a specific place on our site that you want to visit or you need some help and inspiration on your next destination – you can reach us 7 days a week via email or phone. Of course, entirely free.