Fine cuisine Boutique & Romantic Hotels in Barcelona, Spain
Sort by price: Lowest | Highest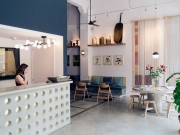 The Hotel Brummell was established in 2015 as a urban oasis.

The interior is highlighted by young European designers whose use of traditional and n...



Hotel Claris is housed in the former Vedruna Palace, whose splendid 19th century facade has been preserved with the hotel renovated in 2012, hou...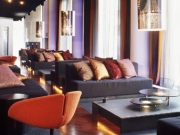 Striking contemporary design in the historic heart of Barcelona.
You simply can't fault the Hotel Cram's location. Close by to the Ramblas and...