Authentic environment Boutique & Romantic Hotels in Belgium
Sort by price: Lowest | Highest



" Charm n Bruges " The name says it all really: a charming two room bed and breakfast in the historic centre of Bruges.
The building is a coll...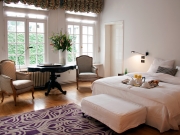 Hotel de Witte Lelie
This small luxury hotel nested in the center of Amberes has the charm and sophistication every boutique hotel boasts.
...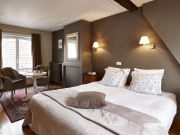 This is a lovely, exclusive guesthouse, is situated in a beautiful medieval building in Bruges. A unique blend of old and new, providing modern com...